African Maasai Necklace "Oltirrbe"- Orange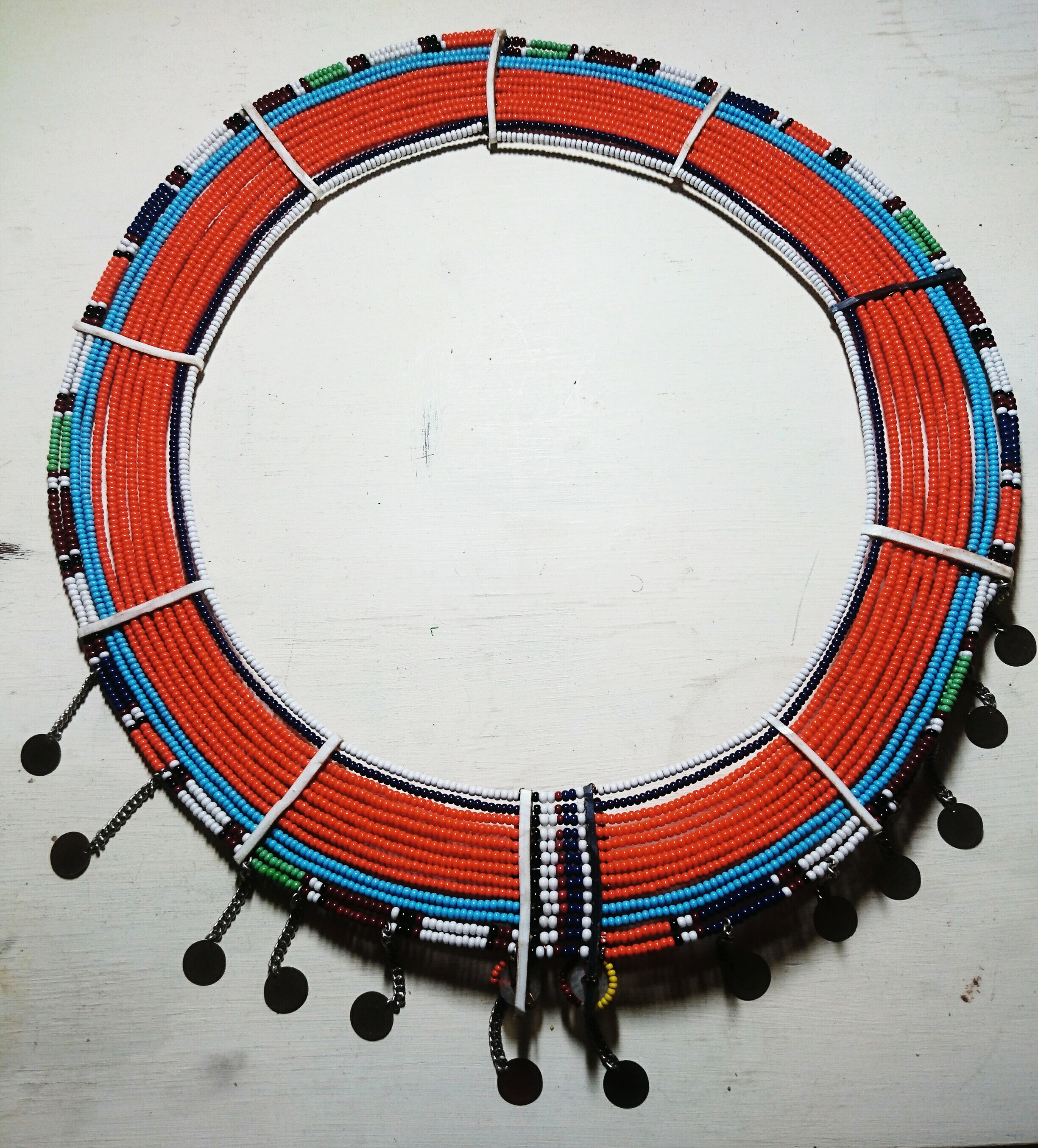 African Maasai Necklace "Oltirrbe"- Orange
Orange Maasai necklace called an Oltirrbe. Please view my other Maasai items. This jewelry is a daily attire to the Maasai tribe which has maintained its culture up to date. The jewelry is made in Olteyani Village, "Olteyani is a name given to the bamboo tree." Olteyani Village is an Kajiado Country in Kenya. Thank you.

Outside circumference of necklace is 62.8"
Inside Circumference of necklace is 43.96"
Handmade item
Materials: Glass beads, wire